These Are The 12 Haircare Brands You Should Know About If You Have Naturally Curly Hair Or Extensions
Pouriya Kafaei
There are many different kinds of curls out there. To figure out how to style yours best, first identify your hair's specific type of tight coils or loose waves or anything in between. There is a popular chart you can use as a starting point for seeing where you fall on the spectrum from wavy to kinky (or, according to the chart's labelling, from 2a to 4c). This helps people find what kind of curls they have so they can come up with the best method of care for them.
The products that follow, all recommended by Kiiona editors and two other stylists, include defining creams, gels, and luxurious elixirs for that radiant look. And because styling arguably begins in the shower, we also got their top shampoo and conditioner picks. On that note, it should be stressed that curly hair tends to be on the drier side and less porous, thus requiring less frequent lathering up (the recommended sweet spot is two times a week). Finally, a note back to the point about the variations within this hair genre: We have not designated a "best overall" product among this bunch (as we normally do with our Recommended By Kiiona's People's Pick) because there are lots of bests for lots of different curl types.
Ouidad Ultra Nourishing Cleansing Oil
When curls don't get what they need, they tend to misbehave-their pattern becomes inconsistent, and they can look frizzy or dull. The root of the problem? Curls' unique anatomy actually prevents scalp oils from travelling all the way down the hair strand. Couple that with harsh styling or aggressive shampooing, and natural oils can be completely depleted from the hair, resulting in curls that simply won't cooperate. £36 for 250ml on Amazon
Afrocenchix Natural Moisturising Cream
This moisturising hair cream is an absolute must-have for healthy and hydrated kinks and curls. The rich and creamy formula can be used as a leave-in conditioner and is a customer favourite for delivering moisture to dry tresses.
Moisturises and softens dry hair
Minimises breakage and promotes length retention
Makes for easy styling
Eczema friendly
Enriched with fair trade Shea butter from Ghana, Coconut Oil and Aloe Vera, Smooth, provides maximum moisture making it easier for you to achieve your healthy hair goals.
You can also use as the "Cream" step in the LOC or LCO methods. £14.95 for 250ml from Afrocenchix
Charlotte Mensah's Manketti Oil Conditioner
This conditioner was created for dry, dull and undernourished hair, this rich creamy conditioner instantly replenishes lost moisture to leave your hair feeling healthier and more manageable. The concentrated formula works from root to tip to repair damage and help prevent breakage. £24 from Charlotte Mensah
EQUI Black Seed Hair Elixir
Enriched with Brahmi and Bhringaraj ayurvedic oils , this hair serum is your best bet to reaching your hair goals. Stop split ends, check. Stop itchy scalp, check. Help accelerate growth, check check check. We've jam-packed this little bottle with luxurious ingredients from the Caribbean, India and the Amazonian rainforest to give you longer, thicker, and stronger hair in less time. £54 from Equi
Big Hair + Beauty's WHIP Moisturising Butter
WHIP is a luxurious double whipped butter that adds softness + seals in moisture, without leaving hair feeling greasy + weighed down. An essential for every curly, kinky + coily girls product arsenal, especially those with low porosity hair. £22 from Big Hair + Beauty
Only Curls Enhancing Curl Gel
An oil infused, medium hold gel for curly hair. It holds curls in shape and is specially formulated to define curls without the stickiness or crunch. Made from Avocado oil, Kukuli oil and Aloe; it locks in moisture and minimises frizz. £16 from Only Curls
For Your Curls' Refresh & Detangle Spray
A refresh and detangling spray designed to revitalise, detangle and control frizz. This detangling spray defines your natural curls, leaving your hair feeling soft and revitalised. £6.00 from FYC
Philip Kingsley Elasticiser Intensive Treatment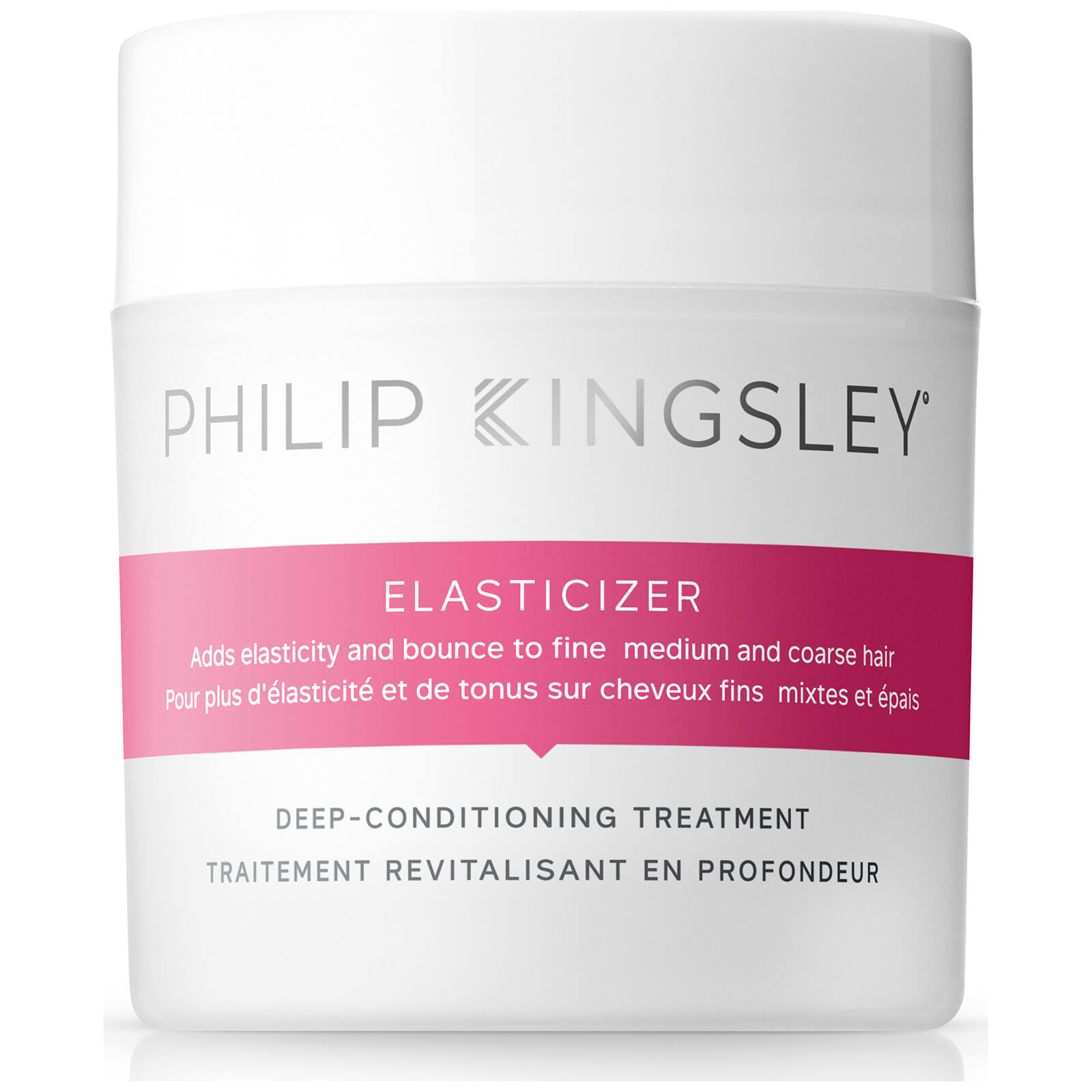 This super moisturising intensive treatment adds silkiness, suppleness, elasticity, bounce and strength. The clever ingredient combination continues to provide UV protection even after washing – helping prolong the life of colour treatments. £34 from Look Fantastic
Aveda Be Curly Style-Prep
Aveda Be Curly Style-Prep makes styling simple and leaves hair soft, not "crunchy". Wheat protein and organic aloe blends expand when hair is wet and retracts when dry to intensify curl or wave. Organic baobab and babassu oil and macadamia nut help seal and soften hair. Guar bean and plant-derived cellulose help maintain curly styles throughout the day, whilst certified organic lime, lemon, bergamot and orange create a light, refreshing aroma. £18.40 from Look Fantastic
Color WOW One Minute Transformation Styling Cream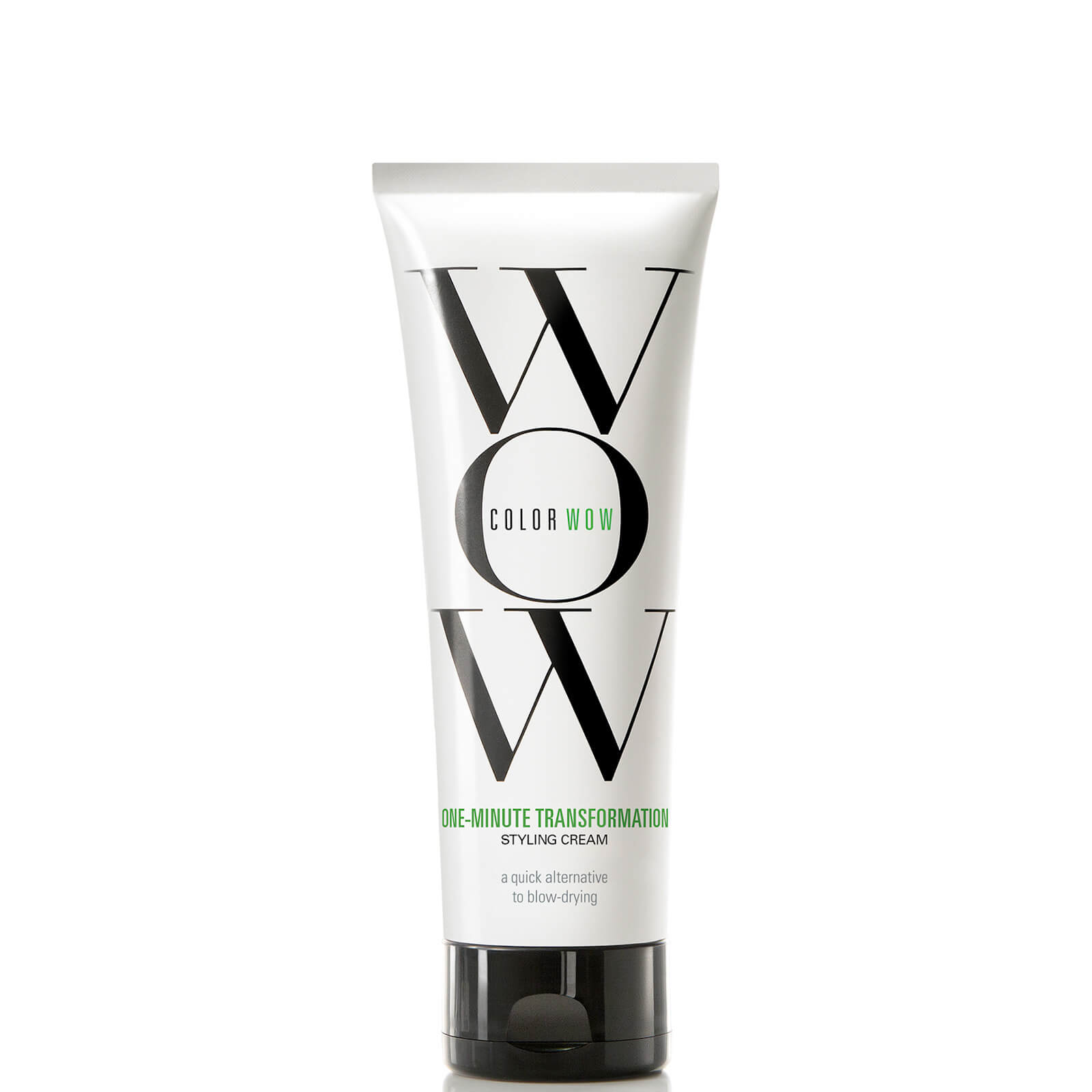 Take control of your hair with Color WOW's One Minute Transformation, a non-greasy styling cream that works to smooth, refine and moisturise dry, damaged-looking hair.
Designed to keep unruly frizz at bay and instantly perfect and refine hair's texture, the waxy cream expertly hydrates and revives to enhance moisture and shine. Dry, damaged hair appears smoother, polished and transformed into healthy-looking locks. £19.00 from Look Fantastic
Bread Gentle Milky Hair Cleanser
Inspired by sensitive skin cleansers for your face and perfectly suited to 3a–4c curl types, this ultra-gentle hair and scalp cleanser has a lightly foaming action that spruces up your strands without leaving them feeling stripped or depleted – all thanks to a nourishing medley of botanical oils and plant extracts. It's infused with hero hair care ingredient, argan oil to moisturise and soften your hair; vitamin- and mineral-rich aloe vera juice to balance your scalp and deliver the hydration that curls and coils crave; as well as lemon tea tree oil to soothe delicate and stressed scalps. £18 from Cult Beauty
Heritage Store Castor Oil
Tired of having countless products cluttering your vanity? Invest in Heritage Store's multi-tasking Castor Oil — a does-it-all beauty oil that effortlessly enhances your complexion, hair and body…
A treasured ingredient that has been harnessed in traditional beauty rituals across the world, castor oil is adored for its conditioning properties; it's an impressive source of fatty acids, including omega 6 and ricinoleic acid, which contributes to its hydrating effect by bolstering your upper dermis and encouraging moisture retention. And, that's just what it can do for your skin! It also functions as an im-tress-ive hair treatment for your scalp and strands by soothing the former and boosting the strength, fullness and shine of the latter. As for the castor oil itself, Heritage Store sources the cold-pressed substance from women's cooperatives in Haiti, so that you can be sure that it supports and empowers the community it comes from. From £6.99 on Cult Beauty